Message from CEO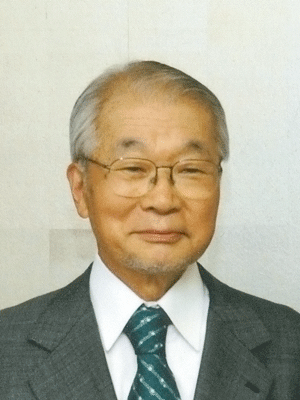 Our company has a longstanding history in the business of welding and processing nonferrous metals. The metals we handle include all kinds of nonferrous metals from light metals including aluminum, titanium, nickel, tantalum, zirconium and platinum, to rare metals.
The fields we are involved in also vary widely from general parts to medicine and space-related devices, and sizes also range from containers the size of your palm to large-scale storage tanks, silos and vacuum containers. We thus consider ourselves specialists in all manners of precision fabrication for nonferrous metals.
Because our tasks permit not even a single pinhead-sized hole to appear on a gigantic machine, they require high-level technical skills and sound expertise. Our company unites together as a team of "takumi (master-craftsmen)" working to continuously improve and enhance our technologies. As a result of such endeavors, we currently hold about 600 technical qualifications, or about 6 plus qualifications per person. Our company members also include the winner of the Yellow Ribbon Medal of the national "Gendai no meiko (Contemporary Master Craftsmen)" awards as well as the youngest "Chiba-ken no meiko (Master Craftsman of Chiba Prefecture)." As one of our newest challenges, we have also been involved in the Senryakuteki kiban gijutsu kodoka jigyo (Project for Advancing Core Strategic Technologies) by the Ministry of Economy, Trade and Industry and, following the subsequent official acknowledgment of the shin renkei keikaku (new collaboration plan), we have been engaged in the technical development and practical application of a ground-breaking welding technology called "plasma welding."
In recent years, we increasingly received requests as an on-site "emergency paramedics team" for equipment and plants, and have thus been dispatching our staff throughout Japan. Also recently, due to the growing number environment or energy-related orders of large-weight products, Futtsu Factory equipped with a large crane equipment (80 tons) has been built and it began operations from December 2015, and we can directly ship "long", "large" and "heavy" products  from  Futtsu Port of quay. In order to be a futuristic company, we must be of use to the world and be valued by society as "an indispensable presence." For this, we shall constantly place ourselves on the actual site, with the actual product, and in actual reality, continually challenging our limits with untiring perseverance.
Kenji Akahoshi, Chairman & CEO