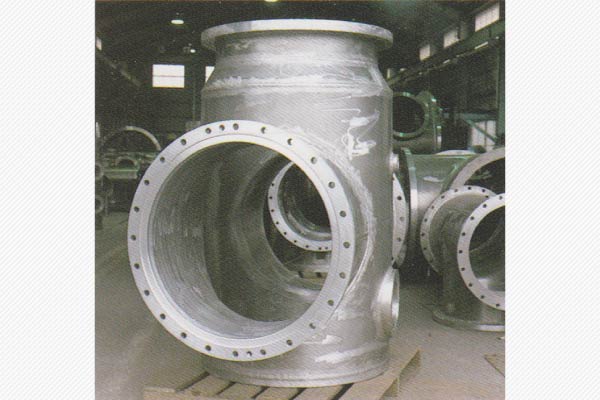 A small-sized aluminum switchgear container with SF6 gas, manufactured for an electrical substation that requested a something small in size.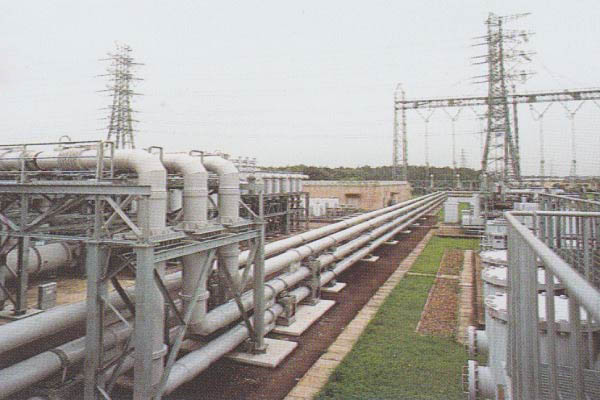 A new type of closed transmission line with conductor pipes placed concentrically inside a sheath. Our company manufactured the world's first 8,000A class cable conductor and sheath, which is now used at the Shin-Noda substation of the Tokyo Electric Power Co.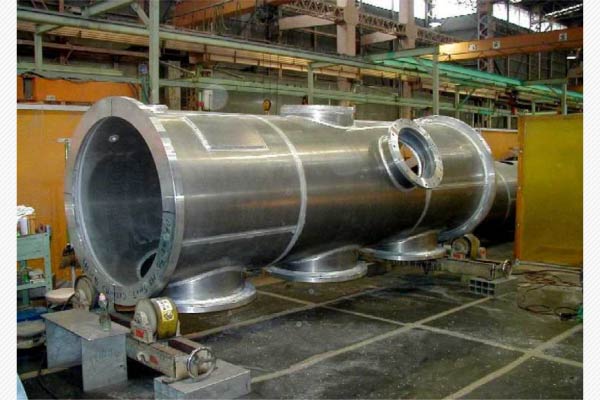 Aluminum switchgear used at electrical substations, filled with inert gas and sealed.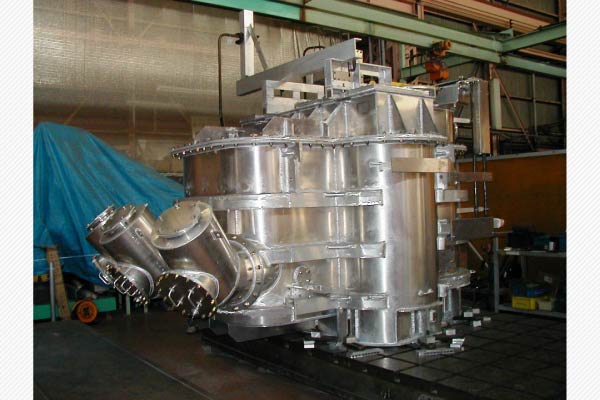 Aluminum transformer case for mobile use. This aluminum casing is for a mobile transformer that exhibits its full power at times of disaster.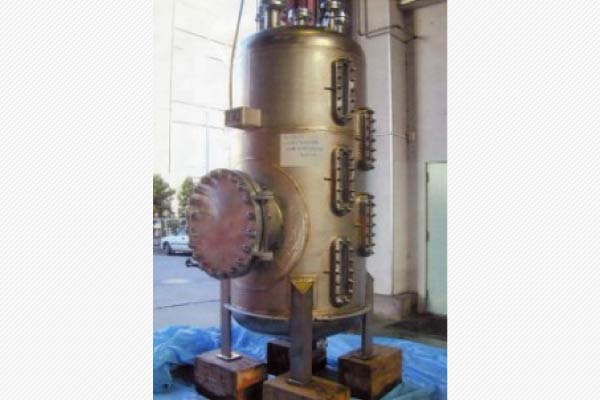 Titanium manufacturing equipment for pharmaceutical intermediates. Exported to Indonesia.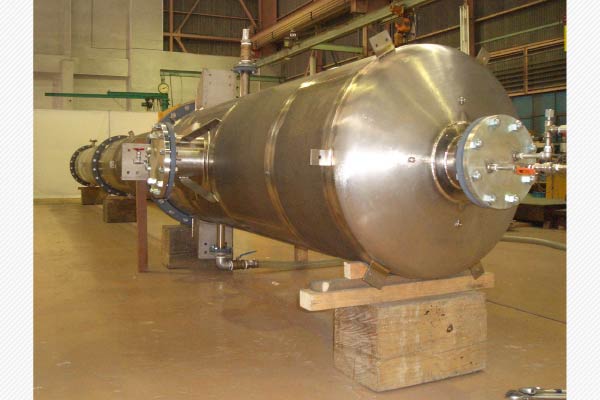 A zirconium tower used to maintain a sulfurous environment.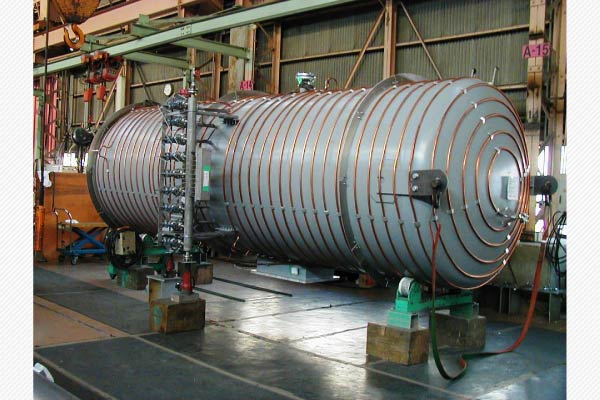 Aluminum bag filter with copper coils.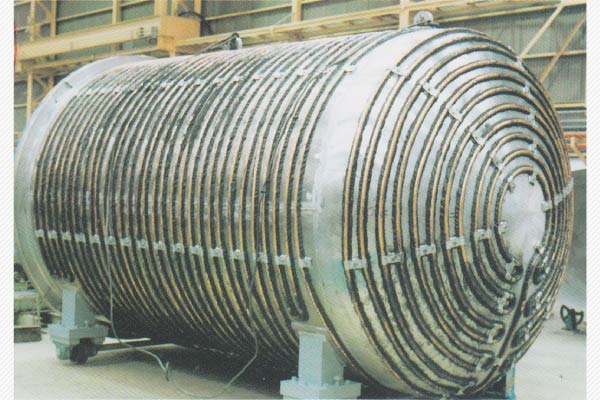 The world's largest aluminum alloy heat-treating furnace manufactured by our company with a license acquired from the Research Development Corporation of Japan (JRDC). (Inside dimensions of the chamber: 2,400mm diameter x 3,500mm height)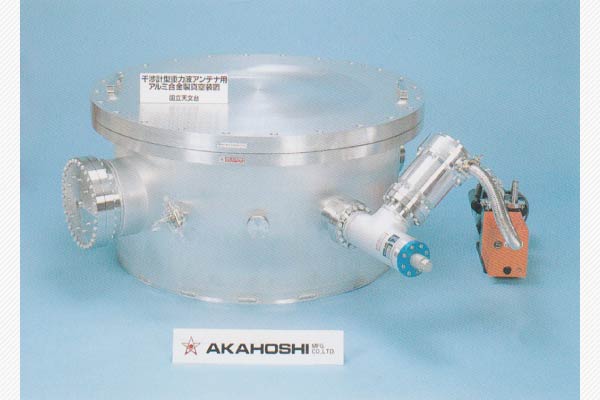 An ultra-high vacuum container manufactured by our company with a license acquired from Nihon Vacuum Science Laboratory Inc. for the "EX-G.B.B processing method," an innovative new technology related to the surface processing of aluminum material for ultra-high vacuum systems. This ultra-high vacuum container was delivered to the National Astronomical Observatory of Japan. (Inside dimensions: 1,000φx500H, Ultimate vacuum: 10-8Torr)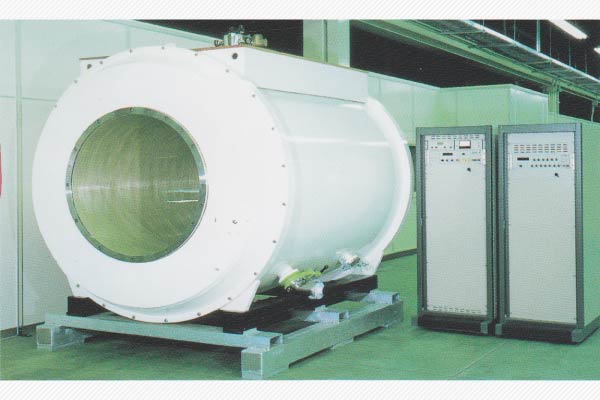 Our company also manufactures cryostats for superconducting magnets as well as other vacuum containers made of aluminum, stainless steel and titanium alloy.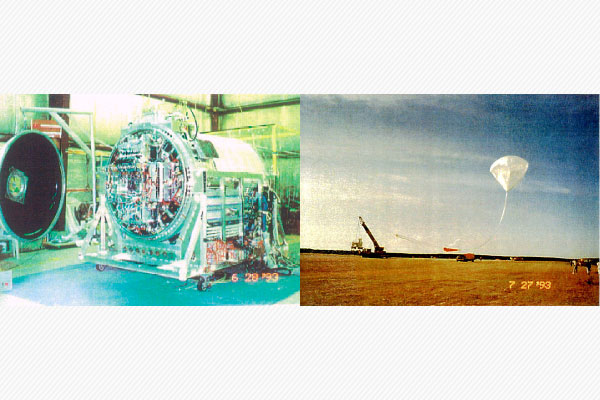 Aluminum vacuum container used as an antimatter detection and observation device at high altitudes. The right photo shows an observation balloon launched at NASA.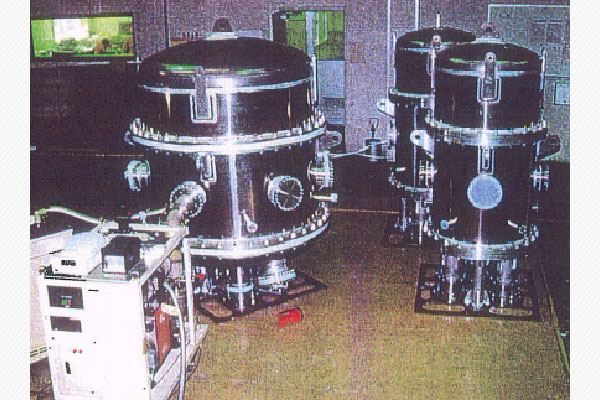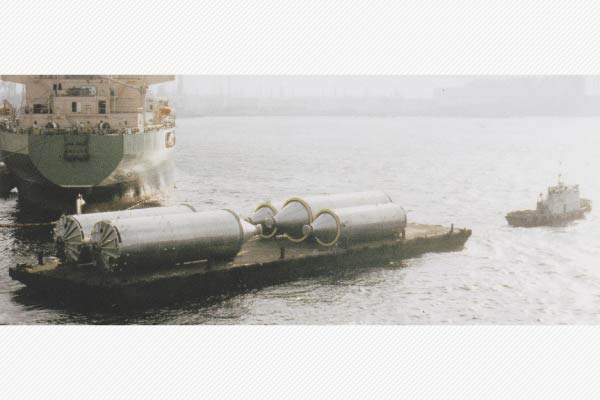 Large-scale products typically manufactured and delivered on site can also be produced in the factory and shipped overseas.
Our company manufactures piping in zirconium and conducts solid processing and lining work.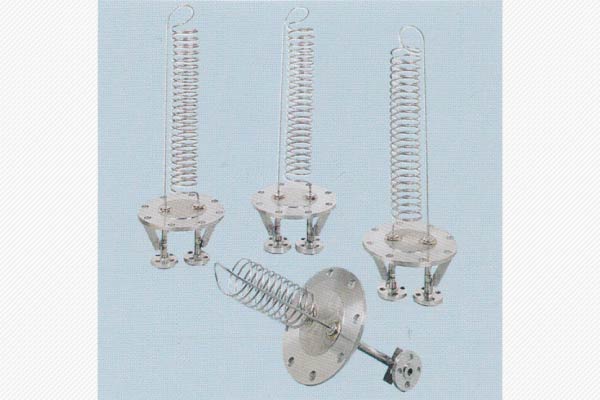 Equipment manufactured in zirconium 702, exported to Russia as a highly corrosion-resistant equipment for an acetic acid plant.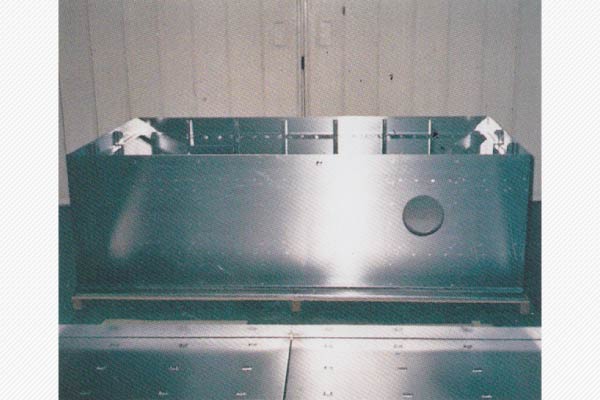 Titanium shield for niobium cavity annealing, delivered to the High Energy Accelerator Research Organization.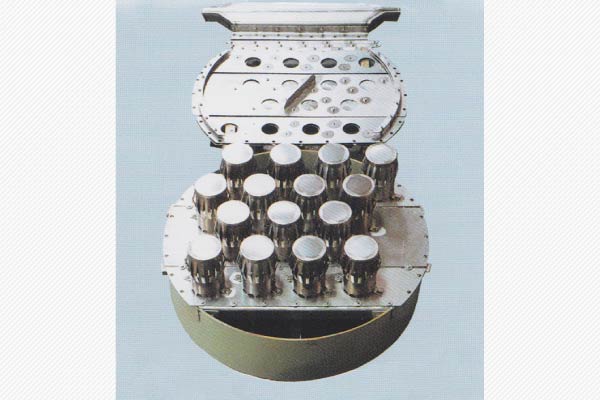 Made of zirconium 702, it was exported to France as a tray inside a tower at a chemical plant.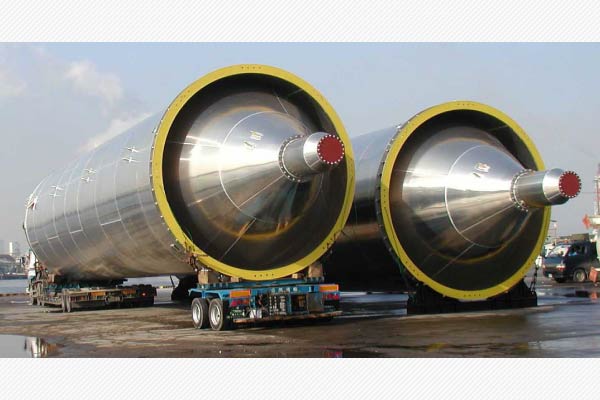 Aluminum gravi-merge blender for evenly blending plastic pellets.More details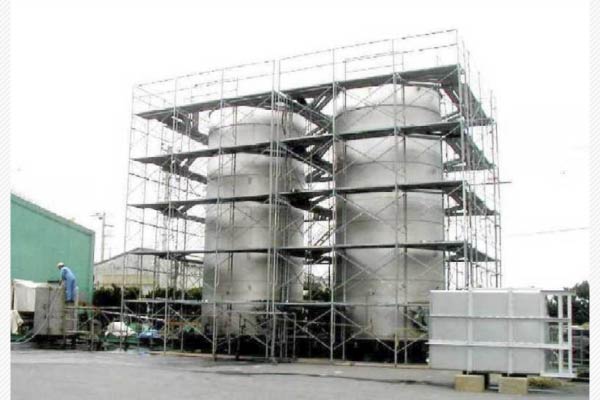 Pure titanium tank for medical materials.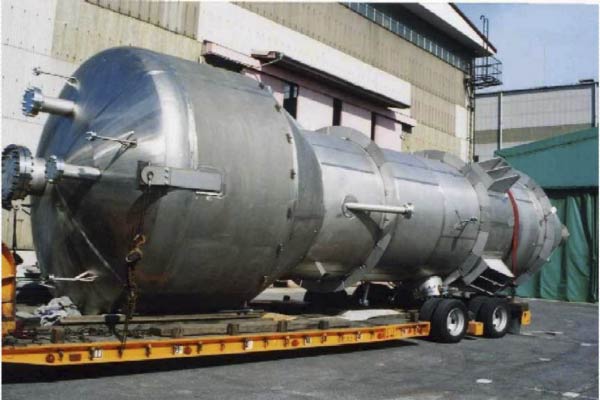 Nickel alloy tower for manufacturing materials for semiconductors.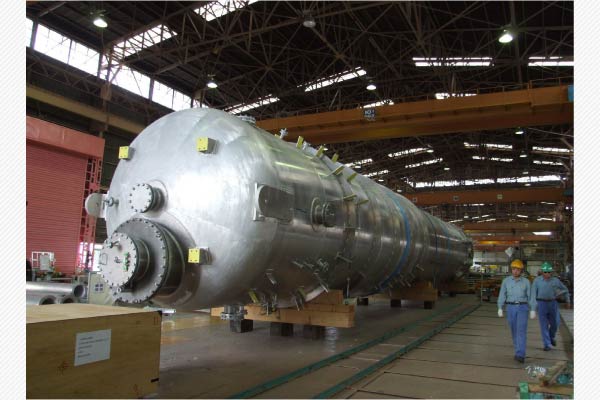 Pure aluminum extraction column for high-grade hydrogen peroxide.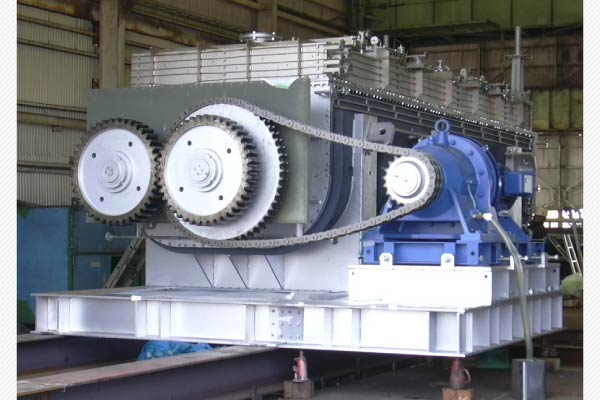 Pellet dryer for polycarbonates made of nickel titanium.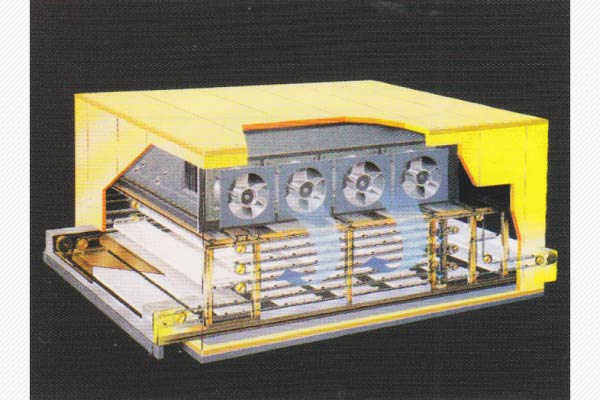 Used as a variety of aluminum plate heat exchangers in the field of refrigerating equipment.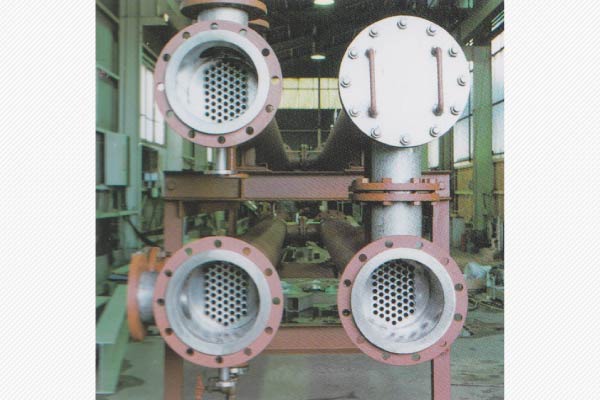 Used as highly corrosion-resistant equipment for ammonia and terephthalic acid.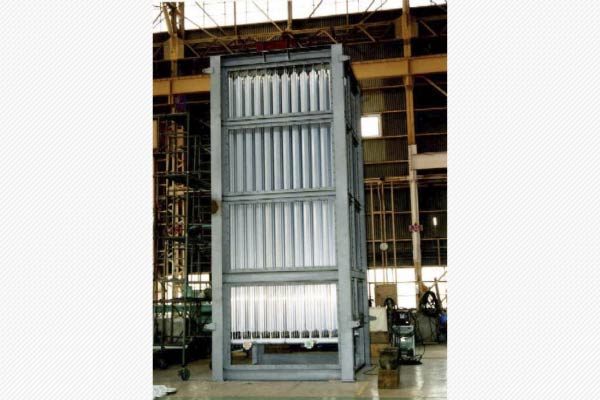 Aluminum finned tube vaporizer for LNG gasification.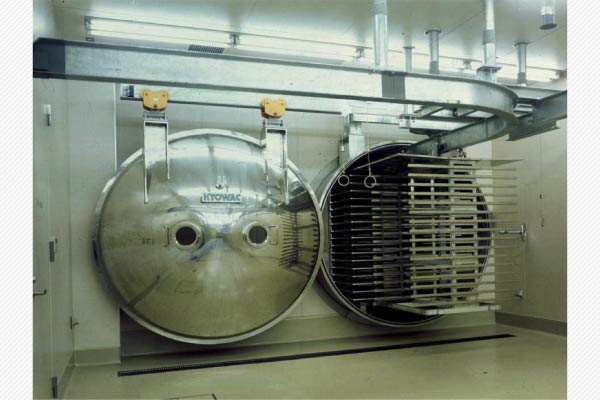 A heat exchanger for the aluminum plate vacuum freeze dryer.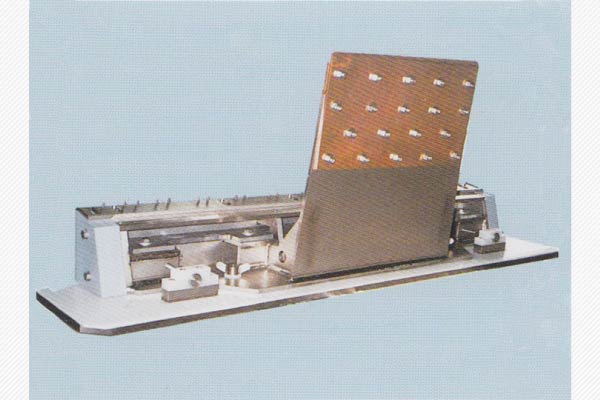 Titanium electrode coated on the surface with iridium and ruthenium.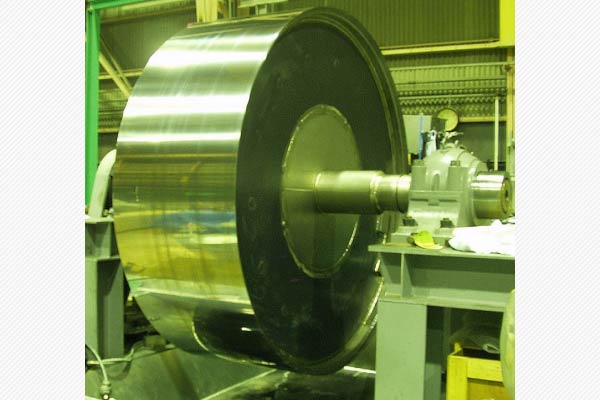 Titanium cathode for the manufacturing of electrolytic copper foil. An equipment for manufacturing copper foil used in lithium-ion batteries and printed circuit boards.More details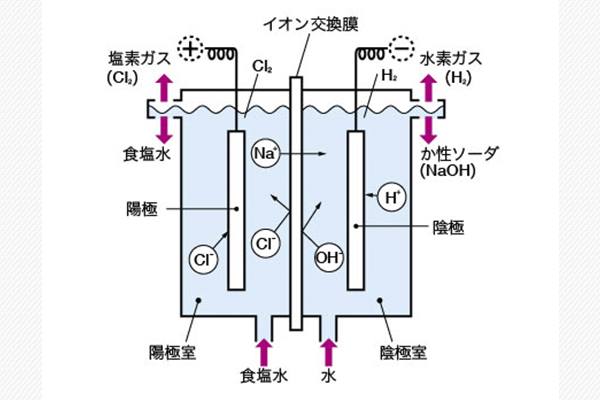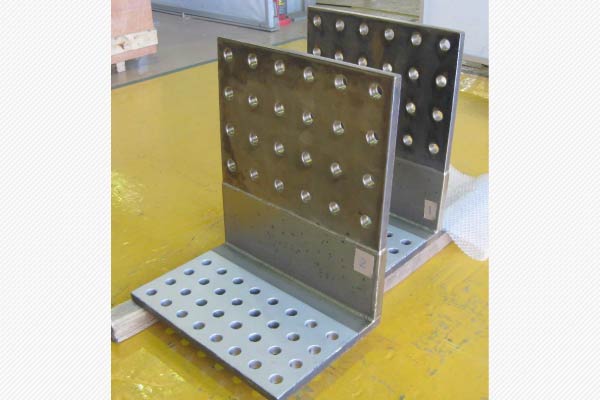 A bus bar made of copper coated with titanium, used as conducting material for corrosive environments like that of electrolysis, metal plating and environmental equipment.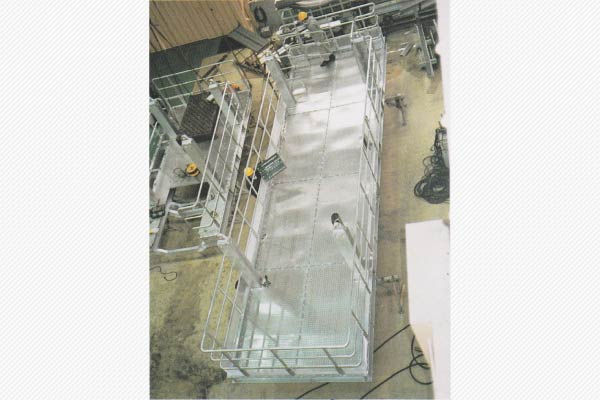 Because it is light and corrosion resistant, it is used as an inspection cart for bridges like the Great Seto Bridge.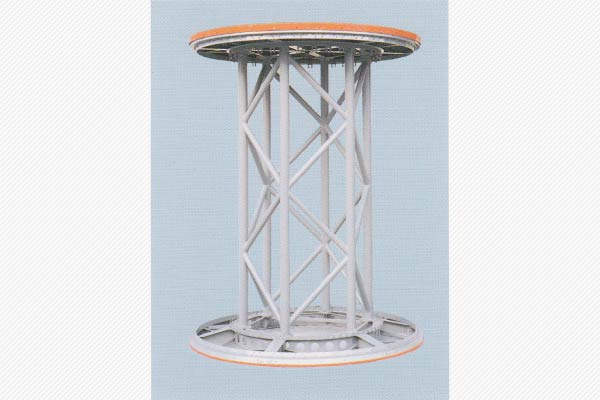 A pedestal for radars, made using the characteristics of aluminum, cutting down material weight and processing costs.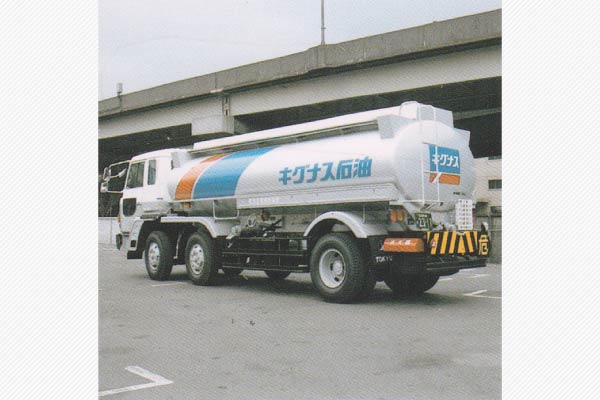 A tanker with loading capacity largely increased by changing its material from stainless steel to aluminum.
A light and highly functional nonferrous metal robotic hand made to meet the demands for automation in the industrial world.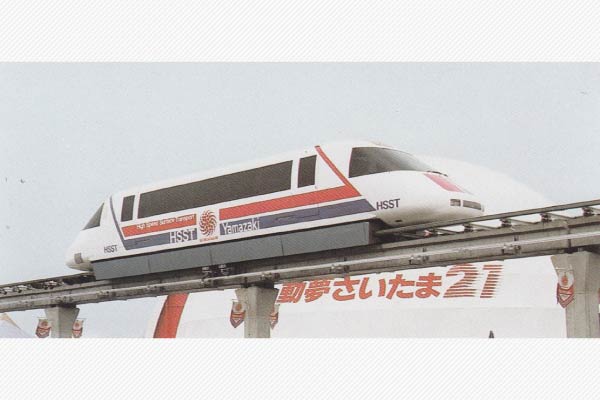 This Japan Airlines HSST was manufactured by our company based on a car body. An aluminum alloy structure making use of its lightweight, strong and electric capacities, we have secured the dimensions and systems for equipment installation.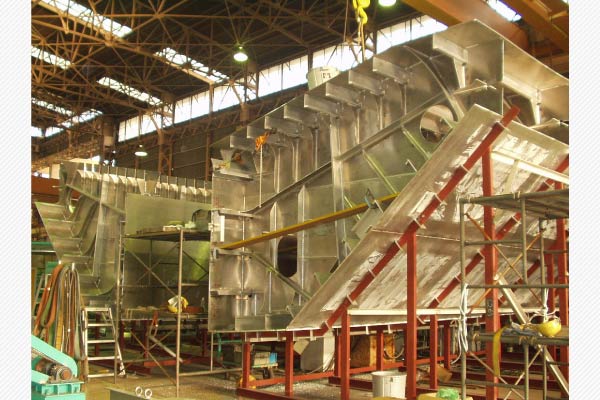 A pure aluminum high-speed vessel made with a modular design.
A stainless steel container for wine shipments.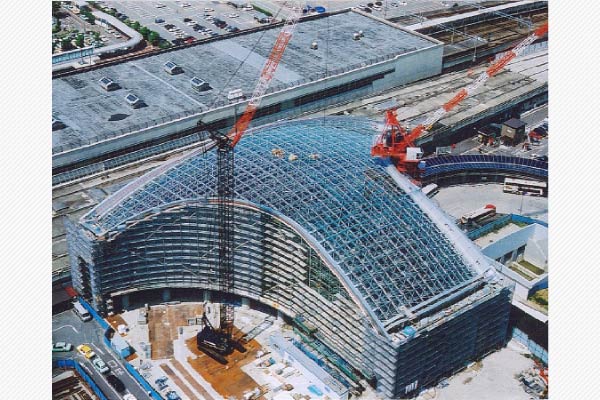 The world's largest all-aluminum building.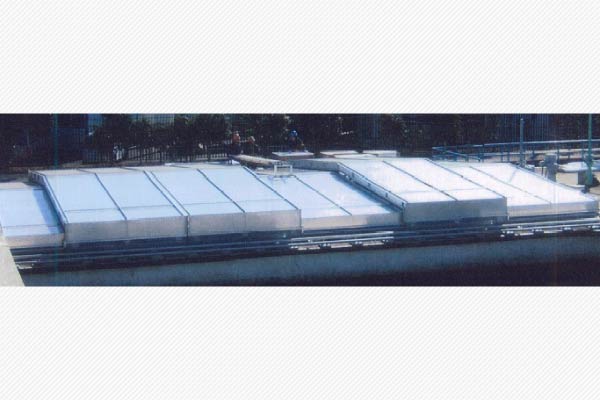 Aluminum coverings for clean water reservoirs, equipped with solar panels, used throughout Tokyo.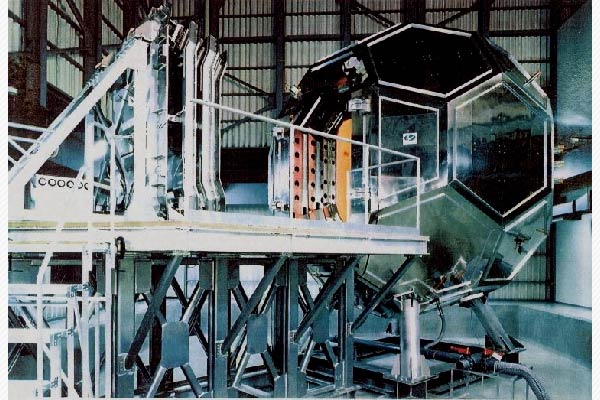 A spherical soccer ball-shaped room designed to eliminate the effects of terrestrial magnetism. The walls are layered in aluminum alloy, copper and steel.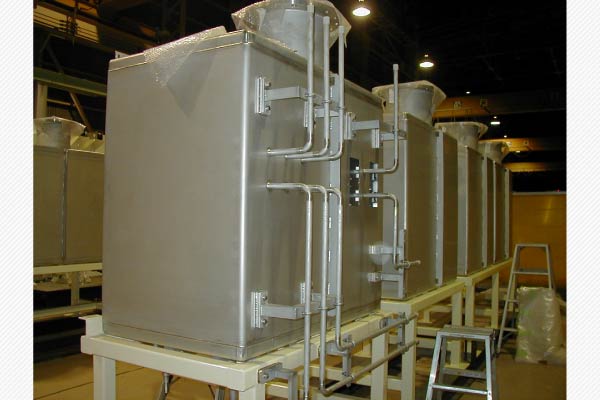 Stainless steel glove box for nuclear fuel reprocessing facilities.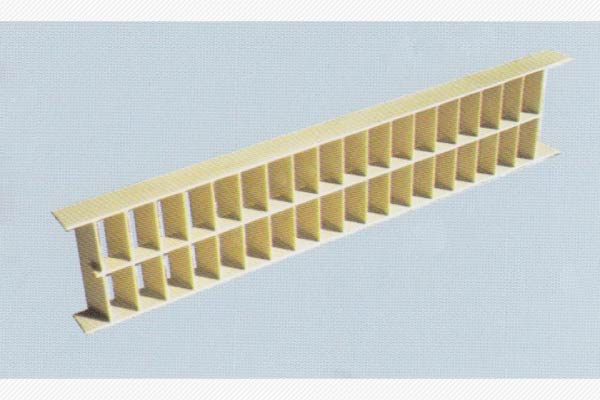 Rectifier plate for DC10 engine retrofiring. Everything, from the metal mold design to the development of test fixtures, was conducted at our company, making it a highly precise pressed part that clears stringent inspection.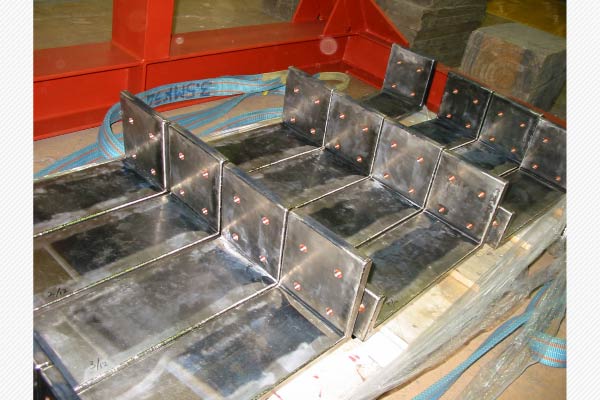 Titanium corrosion prevention device for copper cores in electrolysis, metal plates and environmental equipment.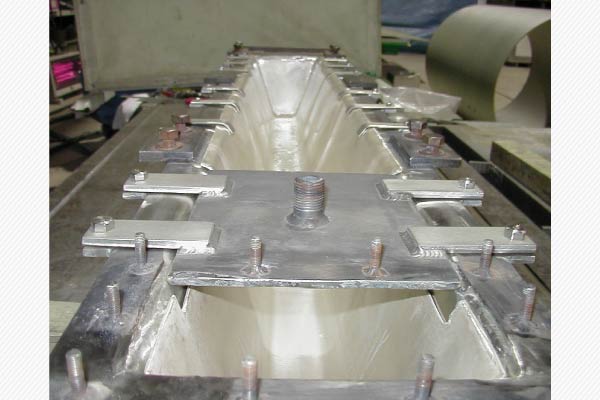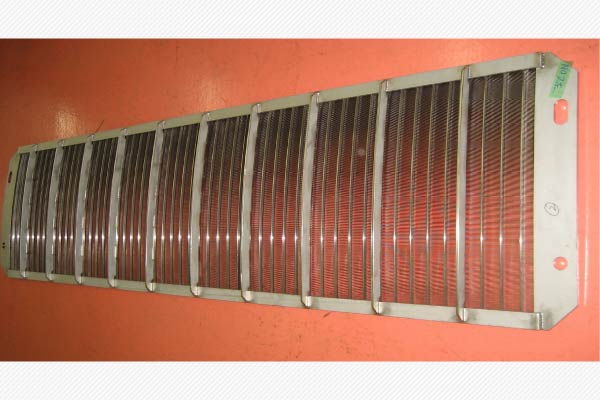 A filter and stainless steel screen used in water drawing and steelworks.